LogicMonitor for MSPs: AIOps Early Warning System
Fill out the form to watch now
See our AIOps Early Warning System for MSPs in action.
LogicMonitor's AIOps platform allows MSPs to rise above the limitations of legacy monitoring tools. Our Early Warning System is a future-proof solution that scales with our customers' needs – providing MSPs the time-saving and efficiency driving platform they need to increase profitability
We'll cover how to:
Automate alert tuning with Dynamic Thresholds
Determine the root of an issue quickly with Root Cause Analysis
Identify deviations from the norm with Anomaly Detection
Correlate trends in alerts with Alert Grouping
Predict future trends with Forecasting
Increase operational efficiency with an Early Warning System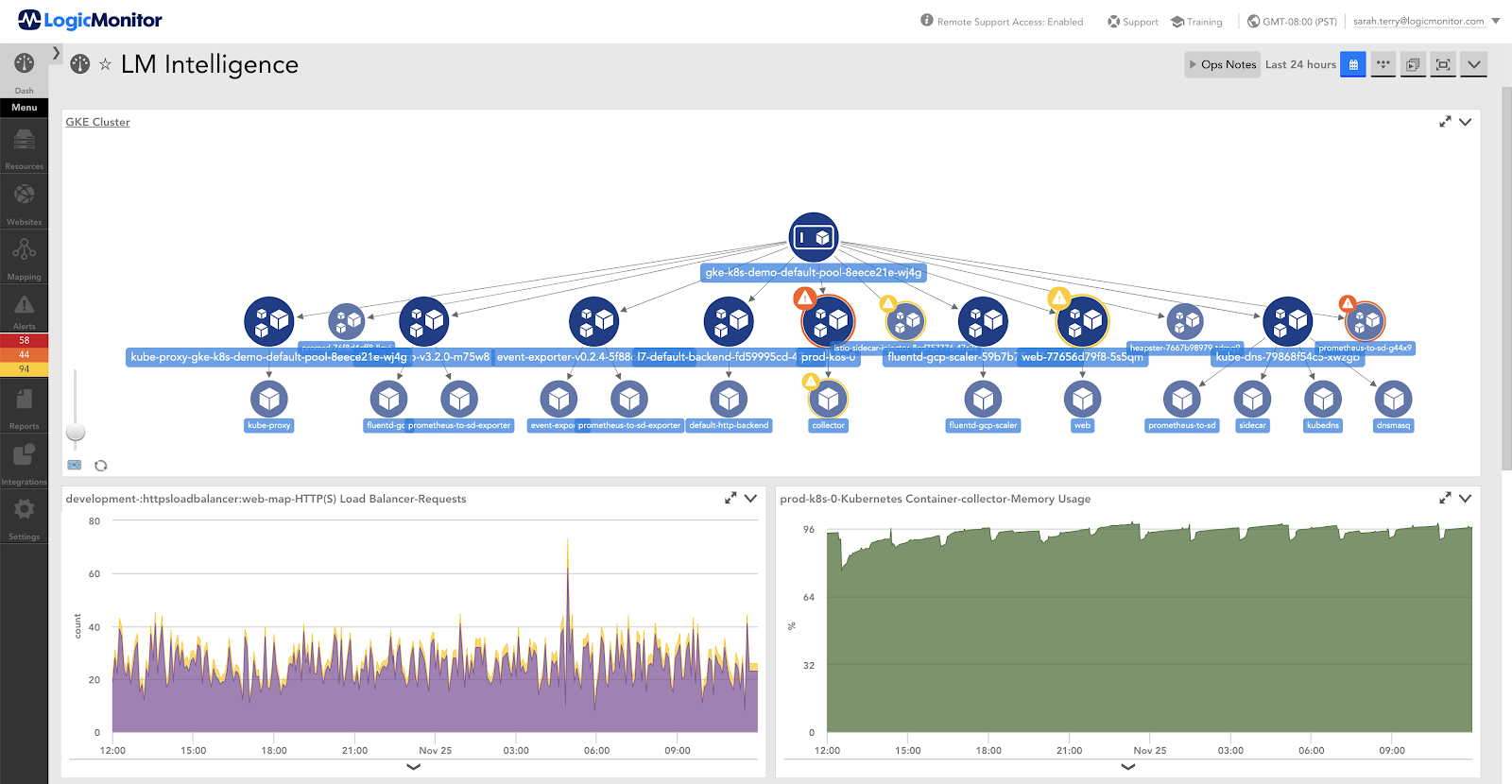 Identify noise sources & culprits
Alert grouping correlates trends in alerts to reduce noise and provide more context so issues can be resolved faster
Intelligently detect signal from noise
Dynamic thresholds limit alert notifications to anomalies based on anomaly detection & trigger alerts for deviations.
Prevent alert storms
Root cause analysis identifies and groups alerts due to dependencies.
Deploy in minutes, not weeks.
With predictive and proactive alerting, teams can reduce downtime and focus on driving digital innovation for themselves and their clients.