!­­ RTP tag ­­> <!­­ End of RTP tag ­­>
Live Webinar - Understanding LogicMonitor's New UI
Wednesday, May 27, 2015 | 11 AM PST
Register Now
It Just Works
Pre-configured, hosted monitoring tells you everything about the health and performance of your systems, and proactively alerts you to issues. No more costly hardware, no need to become an expert.
See Everything at Once
Troubleshooting with a hodge-podge of point solutions that don't talk to each other is inefficient and ineffective. LogicMonitor gives you a complete picture of your entire infrastructure, so you have total oversight, quickly pinpoint causes and resolve issues.
Learn More
Instantly Start Monitoring
Don't waste costly staff time figuring out how to write scripts or which plug-ins to use. Simply enter the IP address and LogicMonitor discovers the device, applies appropriate (built-in) templates, and starts monitoring.
Learn More
See What Customers Say
CPI Solutions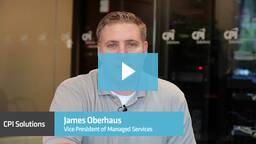 ---
Sittercity
"Instead of having to use Cacti for networking equipment, Zenoss for alerting, and Nagios for other stuff, LogicMonitor is able to tie together all of the monitoring needs of our organization into one tool." Eric Kingery

Director of Technology, Sittercity.com
Read Case Study
View More Case Studies »
LogicMonitor Works Right Out of the Box
Just a small sample of some of the devices LogicMonitor monitors right out of the box. See more »
LogicMonitor and You
Learn how LogicMonitor works specifically for you and your team.
Web Based Companies
Catch issues before they disrupt business, get instant visibility into your entire stack, gain deeper insight into your application, and free your staff to focus on your own product. Learn more »
MSPs, Cloud Providers
Get better visibility into your customer's network, provide more proactive service, simplify troubleshooting so staff is more efficient, improve availability of your own infrastructure. Learn more »
In-House IT Departments
Reduce complaints from team, know what's going on across your network, simplify troubleshooting, resolve issues faster, free your IT staff to focus on making users happy. Learn more »
©2008-2014 LogicMonitor, Inc. LogicMonitor® is a registered trademark of LogicMonitor, Inc.
All other trademarks belong to their respective owners. All rights reserved. Privacy Policy