Reduce MTTR with unified logs and metrics
Everyone defines MTTR a little differently, but it all comes down to fixing problems and freeing up time to innovate. Whatever it is, fix it fast with LM Envision.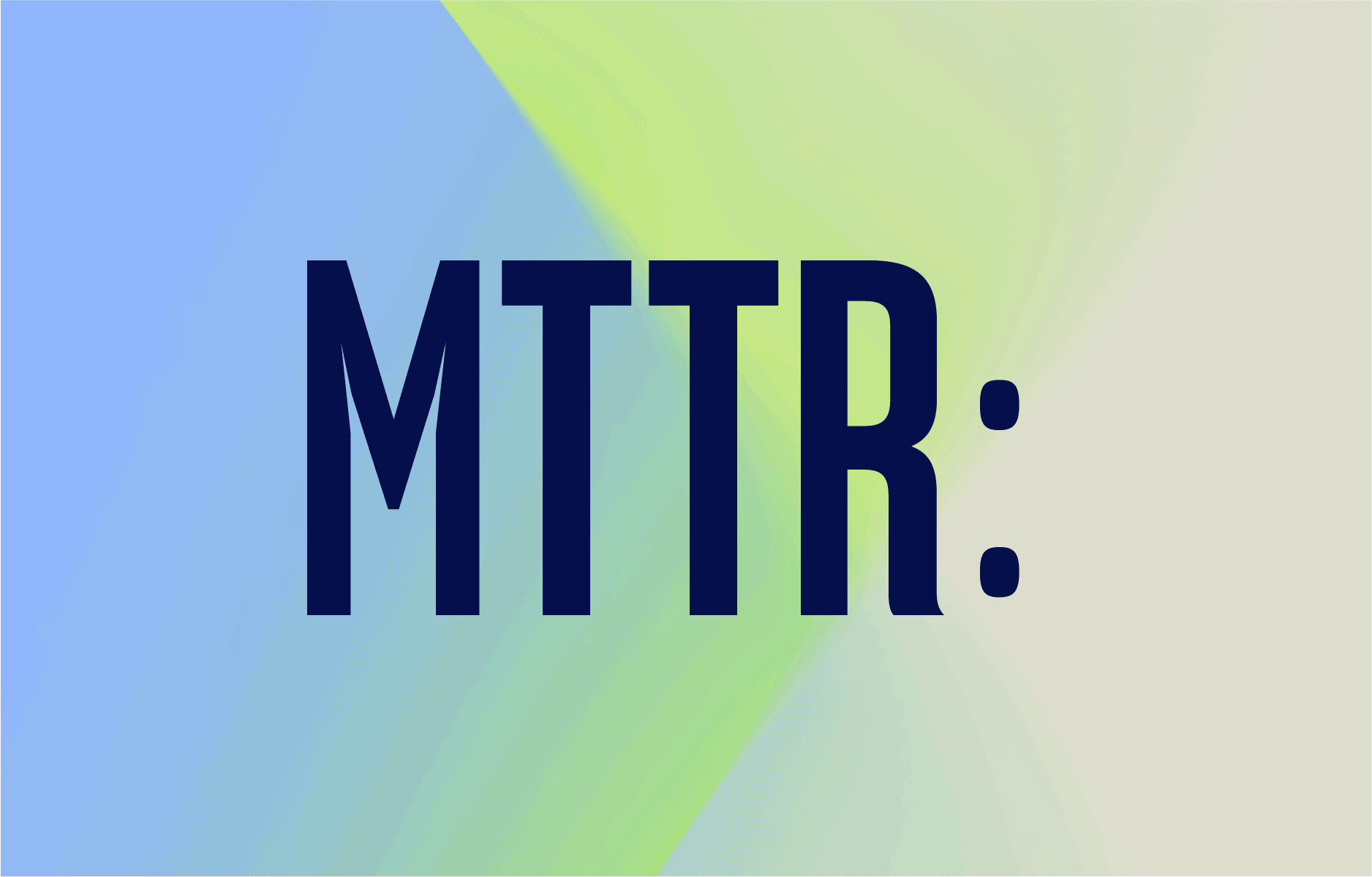 Reduce MTTR with modern monitoring & proactive data
To keep MTTR at a minimum, you need efficient Ops teams, empowered by knowledge and time. But it can be a process. With LM Envision, reduce MTTR by understanding connectivity across IT environments and remove guesswork at every step. Know exactly why a failure occurred and quickly identify, fix, and learn to maximize service availability.
Monitoring alone is no longer enough
With hybrid and multi-cloud IT environments, Ops teams are forced to switch between tools and sift through siloed data streams.
The complexity lies in knowing how to find the problem and equip the team with the right data to investigate and troubleshoot.
Overwhelming IT metrics and alerts that don't correlate to the underlying issue
Tool sprawl results in artificial inefficiencies and longer MTTR
Siloed IT and log data prevents quick and accurate troubleshooting
Too much IT and log data becomes difficult to analyze and makes it nearly impossible to pinpoint issues
Legacy monitoring solutions leave gaps in IT health
Eliminate guesswork with predictive and proactive observability
Unified logs and metrics
LM Envision connects all of your IT data from any source in a single, unified observability platform for centralized logs and metrics (for visibility in MTTR).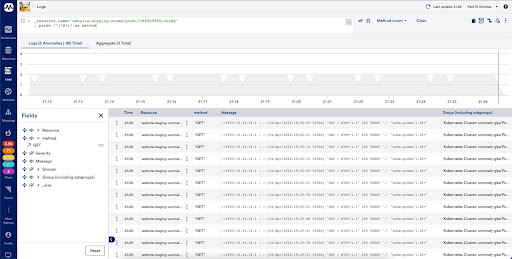 Proactive (AIOps) workflows
Dynamic threshold and log-based anomaly detection alert specific Ops teams to potential service issues, allowing them to reduce MTTR with actionable insights.
Automated correlation with IT metric-based alerts
Access correlated log data to add context to alerts and reduce time identifying root cause.
Intelligent log analysis
Import log data to LM Envision for monitoring and analysis with integrations, modules, and pre-built templates. Enhanced data helps reduce MTTR.
Dynamic observability experience
LM Envision can remove monitoring blind spots by adding context-rich IT and log data to every layer of the techstack — in both hybrid and multi-cloud environments.
Historical data for trend analysis
Historical log data and robust data retention allows teams to establish baselines and forecast trends. Learning from previous issues leads to faster fixes and reduced MTTR.
Resolve issues once and for all
Monitor cloud, networks, applications, services, log data, and more in one unified platform.
Streamlined ops workflow
Single monitoring solution enables IT teams to work efficiently
No more swivel chair between monitoring and logging solutions to troubleshoot
Pivoting from metrics to logs in-context allows investigation of log data until insights are found
Access IT health metrics, with log data for a specific device or resource just one click away
Identify issues–and fix them instantly–with all of that data in one place
Make sense of your data
Access historical log data instantly with hot storage and use simple searches to analyze it
Onboard faster with easy log data ingestion and analysis
Create predictive log alerts by easily reviewing past issues and associated anomalies
Reduce noise with relevant alerting
Use anomaly detection to surface issues that require immediate attention
Proactively troubleshoot in tandem with infrastructure alerts
Give logs access to all IT practitioners to reduce unnecessary escalations
Save important log searches to create metrics for expanded alerting
Intelligent log-based anomaly detection
Algorithms automatically analyze every element of log data events at the time of ingest for immediate triage
Gain 360-degree visibility into logs with anomaly detection for any device, system, cloud instance, or K8s pod
Focus on impactful, performance-related activity without having to decipher between normal and abnormal events
Fix it fast with unified logs and metrics
Watch a webinar about how you can reuce MTTR with logs
LogicMonitor makes life easy for the IT professionals like us. It has a proven record of IT Infra monitoring to notify IT admins before the issue arise. It also helps in troubleshooting the issues the way it reports with alerts.

IT Specialist, Medium Enterprise Industrial Manufacturing Company 3rd-party-verified by TechValidate TVID: E58-789-61A
After filtering the crazy number of metric alerts we have tuned LogicMonitor to give us only relevant information for our team. This makes MTTR much faster.

Network Engineer, Medium Enterprise Retail Company 3rd-party-verified by TechValidate TVID: 344-98A-BDB
LogicMonitor has allowed me to drill deeper into device problems and see what are causes, instead of just showing me that the device is down. This increase troubleshooting and allows me to resolve issues much faster.

Network Engineer, Large Enterprise Retail Company 3rd-party-verified by TechValidate TVID: A9D-28B-895
LogicMonitor is helping us with root cause response time. It is also helping us focus on better response to how we approach recurring errors.

Director, Medium Enterprise Financial Services Company 3rd-party-verified by TechValidate TVID: A12-BC8-3A2
We're in the inception of setting up LogicMonitor for our organization, but it has already streamlined alerts and collected logs from a variety of event sources across the network. It has provided a ton of visibility into things that were previously obscured and difficult to manage with a distributed organization.

Systems Engineer, Small Business Food Company 3rd-party-verified by TechValidate TVID: 3C2-E7B-501
Don't take our word for it. Hear it from the source.
Simple Effective Event Log and Resource Monitoring/Alerting tool
LogicMonitor is used by our organization to actively monitor servers and cloud infrastructure for both events and resource utilization. Our main objective is to use the tool to detect and alert IT staff of anomalies or other potential downtime that could impact our customers and employees. LogicMonitor is currently deployed to key infrastructures such as VM hosts, domain controllers, critical servers, and Azure resources such as VMs, Frontdoor, Kubernetes, etc.
Nov 21, 2022
LogicMonitor has been a homerun!
LogicMonitor is great for organizations needing to get better visibility into their IT Operations and those needing to reduce workloads so that their IT teams can focus on more strategic projects.
Jul 01, 2022
LogicMonitor: Highly Recommended
LogicMonitor has well-developed out-of-the-box alert thresholds and very effective and flexible notification delivery options
Jun 28, 2022