Solarwinds – Don't get burned by legacy tools
Discover why LogicMonitor is the #1 replacement to SolarWinds because of better support, ease of doing business, and faster time to value.
LogicMonitor vs. the competition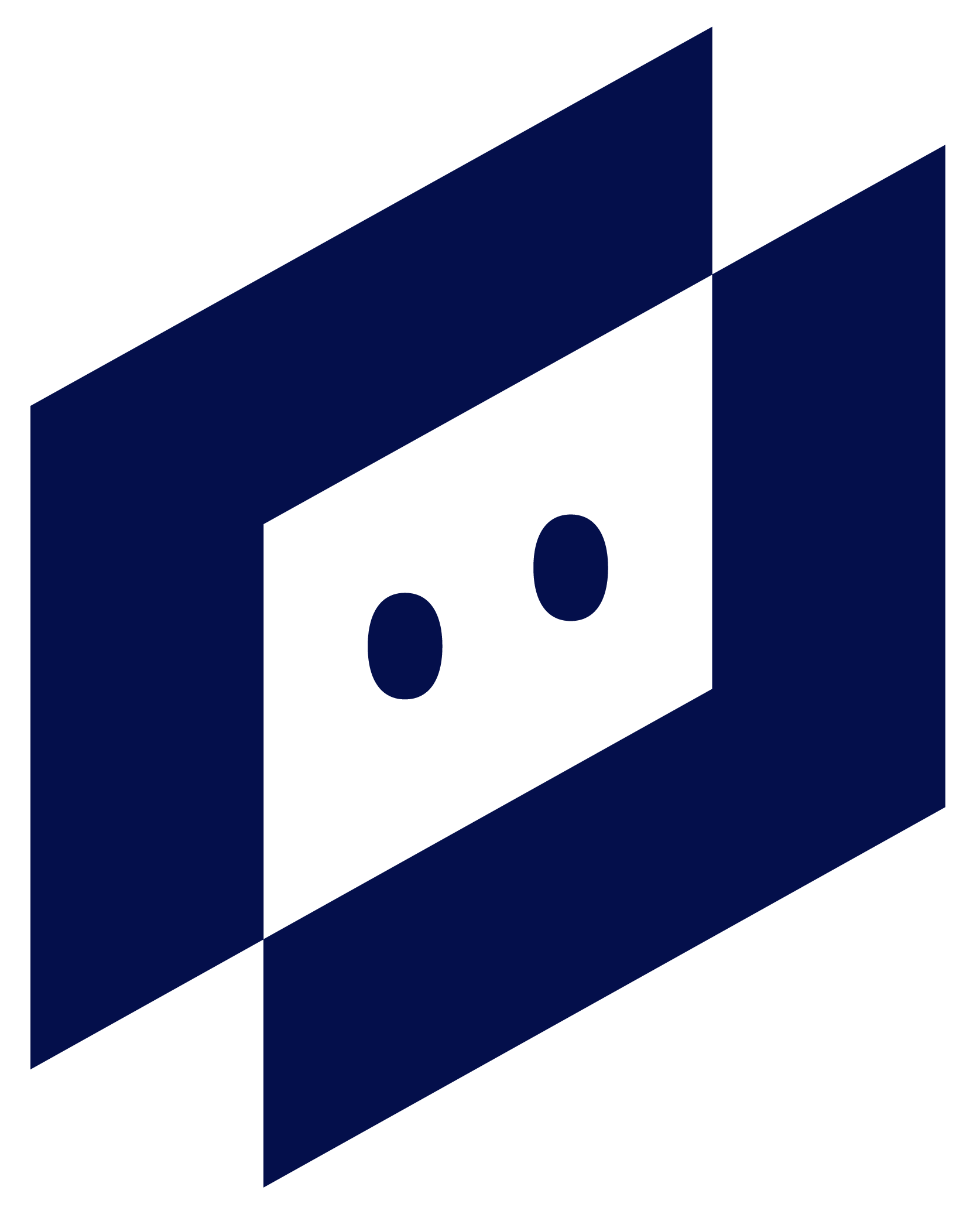 Legacy vendors
e.g. SolarWinds, CA Broadcom
Point solution
vendors
e.g. Nagios, ScienceLogic
Cloud-focused
vendors
e.g. Datadog, Splunk
Application microservices
Log analysis
Cloud infrastructure & Saas applications
Container & pods
Single set of APIs
Single role-based access control
Single data platform and visualization
Network devices
On-premise servers
Storage
Virtual machines
Automated onboarding
Prebuilt integrations
API-based data collection
Customizable dashboards
Data discovery and analysis
Open collection
Data de-silozation
Data management
Cloud provider health
Resource and performance inventory
Spend data monitoring
Cost monitoring and chargebacks
ROI Analysis
ML-based anomaly detection
Intelligent alerting
Guided troubleshooting
Context-based view

Automated key processes
Remaining secure
Delivering responsive support
3rd Party Report
6 Reasons IT Pros Are Ditching Legacy Monitoring Tools
Based on Real Users from PeerSpot
As organizations shift IT assets to the cloud and their tech stack becomes more complex, SaaS-based monitoring helps teams transition from reactive monitoring to real-time observability. Find out how in this PeerSpot Report.
LogicMonitor is a far cry better than Solarwinds.
Systems Engineer
Membership Organization
Solarwinds look like amateurs compared to LogicMonitor.
Richard G
Infrastructure Manager - Enterprise (> 1000 emp.)
Top five Benefits of LogicMonitor over SolarWinds
(That aren't the SolarWinds hack)
Onboard faster. Simple setup
LogicMonitor's Effortless onboarding comprehensively collects data from device to cloud, so you can get up and running in as little as 1 hour. Unified, agentless technology adds next to no weight to your IT infrastructure.
SolarWinds is reliant on a partner model for lengthy setup and configuration and external third parties for full Professional Services coverage
The SNMP/agent model used at SolarWinds results in weak support for upkeep and care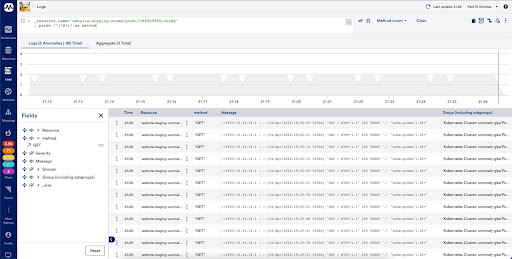 Save hours every week
On average, customers who transition from SolarWinds to LogicMonitor save EACH employee that uses monitoring 4-6 hours per week.
Solarwinds lack of automation and unintuitive UX causes end users to waste about half a day or more per week configuring and troubleshooting.
Pricing that doesn't spike month-to-month
LogicMonitor bills by monthly averages built with daily snapshots, meaning you won't get bit with huge usage overages.
Solarwinds has high upfront costs and hidden fees. Each module in Solarwinds needs licensed, and the pricing can vary from license to license, making billing complicated.
Visibility & coverage
With vendor-agnostic monitoring; gain full-stack visibility into thousands of out-of-the-box technologies and decrease manual bandwidth by 75% coming from lSolarwindsegacy tools.
SolarWinds has gaps in coverage and outdated features due to painful, manual upgrades
SolarWinds has no out-of-box monitoring for public cloud and limited coverage once cloud instances are created
Agentless deployments increase ROI fast
Experience 4x ROI (within your first 6 months). LogicMonitor's agentless collectors, auto-discovery, anomaly detection, and library of dashboards help end-users configure less, and innovate more.
A US financial services company switched to LogicMonitor and improved their MTTR from two weeks to two days and saved $75,000 overnight.
LogicMonitor is secure by design... Unlike the other guy.
LogicMonitor's platform is secure. The following are just some of the ways LogicMonitor ensures user and systems security:
Secure architecture – LogicMonitor has RBAC, 2FA, and Encryption of data in transit and at rest. Solarwinds on the other hand lacks RBAC models…
Secure data collection – Only outbound comms are allowed from LM Collector, data is encrypted with TLS, and LM Collectors are securely locked to your environment.
Secure operations – LogicMonitor collectors are based on hardened Linux with perimeter and host-based IPS, operated out of top-tier DCs and AWS regions, all with top security measures in place.
Secure standards – Constant penetration testing ensures maximum security, SOC2 validated controls for security, high availability, and confidentiality.
Trusted by 2,000+ companies

To be clear – we were a SolarWinds shop prior to switching over to LogicMonitor – which did work very well until they had their vulnerabilities. But LogicMonitor is bringing more visibility to my network and telecom inventory, and making it easier to monitor and take action on alerts as well as trending metrics.
Dan Olson, Network Manager
MoneyGram International, Inc.
LogicMonitor takes drastically less time to implement and administer vs. other products such as SolarWinds. This alone is sufficient justification and cost savings. On top of that, the flexibility and detailed information the platform supplies makes it a no-brainer.
Director, Medium Enterprise
Financial Services Company
I would recommend LogicMonitor because of its ease of use and deployment. I've used SolarWinds, Nagios, and Zabbix – LogicMonitor was massively easier to get deployed out and keep running.
System Administrator
Non Profit
Our customers say it best
Simple Effective Event Log and Resource Monitoring/Alerting tool
LogicMonitor is used by our organization to actively monitor servers and cloud infrastructure for both events and resource utilization. Our main objective is to use the tool to detect and alert IT staff of anomalies or other potential downtime that could impact our customers and employees. LogicMonitor is currently deployed to key infrastructures such as VM hosts, domain controllers, critical servers, and Azure resources such as VMs, Frontdoor, Kubernetes, etc.
Nov 21, 2022
LogicMonitor has been a homerun!
More recently, we've been able to pull in data from other sources, O365, our phone system, Azure, etc... to build IT Operations dashboards that give us insights in one place rather than multiple different admin centers across all these products.
Jul 01, 2022
LogicMonitor: Highly Recommended
LogicMonitor works reliably and effectively for us with minimal levels of administrative overhead.
Jun 28, 2022
FAQ
Is LogicMonitor agent-based or agentless?

LogicMonitor uses an agentless collector to gather data for connected devices. No physical equipment necessary!

How is infrastructure data collected?

Infrastructure data is gathered via Collectors, which are small nodes used to grab the defined metrics within a device.

Can I monitor more than one cloud provider simultaneously at LogicMonitor?

Companies often use multi-cloud environments to distribute computing resources and minimize the risk of downtime and data loss. LM Cloud applies a comprehensive monitoring strategy to overall cloud performance. It gives users real-time, data-driven insight into every potentially impactful component of their cloud deployment through three fundamental elements: cloud provider monitoring, resource performance monitoring, and detailed ROI analysis.

What cloud providers does LogicMonitor monitor?

LM Cloud's three component strategy (resource monitoring, cloud provider availability monitor, and ROI monitoring) does not depend on the cloud provider. Currently supported cloud services include Amazon Web Services, Microsoft Azure, and Google Cloud Platform, and SaaS apps such as Office 365, Salesforce, Zoom, or any supported by Atlassian Statuspage.io.

Is LM's AIOps really using AI?

Yes. LogicMonitor's AIOps goes beyond simple machine learning and pattern detection to learn and report based on individual relationships within each company's tech stack.

Which network monitoring tool is the best?

LogicMonitor's cloud-based observability platform is a leader for network monitoring, infrastructure monitoring, and beyond.