Database Monitoring
LogicMonitor provides agentless monitoring of a variety of database metrics to operationalize multi-team visibility into infrastructure-level database issues. Experience a single pane of glass view to present database metrics side by side with infrastructure and other items in your technology stack.
Monitor database performance in real time
Using a combination of native OS, JDBC, and API collection methods, LogicMonitor makes it easy to maintain and optimize database performance with built-in monitoring, alerting, and graphing.
Accelerate IT operations with database performance analysis
Trusted by:
Operationalize multi-team visibility into infrastructure-level database issues
Monitor critical database metrics such as throughput, query execution performance, the number of active connections, buffer pool usage, threads running, and more.
Put an end to alert fatigue with customizable alert thresholds, root cause analysis, and anomaly detection to ensure IT teams only receive alerts for issues that matter.
Track the capacity of the database over time to plan for future resource allocations and prevent unexpected downtime.
Rapidly troubleshoot database issues
LogicMonitor's dashboards, intelligent alerting, forecasting, and detailed reporting elevate visibility into database performance and application health. Rapidly identify deadlocks, bottlenecks, error rates, and more. Visualize relationships between these resources with topology maps that help to identify the root cause of a problem and streamline MTTR.
Eliminate configuration overhead
LogicMonitor's cloud-based, agentless, collectors automatically discover your IT infrastructure without manual configuration. Within minutes you'll have the monitoring, alerting and graphing you need to maintain and optimize your database infrastructure. Get the coverage you need for even the most complex infrastructure environments – whether resources are on-premises, spread across multiple data centers, or in the cloud.
Out of box coverage
LogicMonitor's database monitoring coverage includes extensive out-of-the-box resources with built-in monitoring, alerting, and graphing for AWS, SQL Server, MongoDB, Oracle, Cassandra, MariaDB and many more.
Read our reviews
Using LogicMonitor as a Non-MSP
We've recently started to integrate the LM Logs and Configuration monitoring into our system. This has drastically helped in reducing troubleshooting time for issues.
May 17, 2021
Best performance monitoring tool
It has both real-time and historical performance data for server CPU, memory, disk I/O, and network usages, all displayed in beautiful graphs. Very convenient for performance troubleshooting or determining whether a device is over or underused.
May 14, 2021
LogicMonitor is one of the best monitoring tool I have ever deployed.
LogicMonitor support is very good. Their response time is fast and we didn't have any issues.
Sep 10, 2020
LM Review
Well suited where an organisation wishes to have a unified view of hardware stats and software stats… single monitoring window.
Dec 30, 2020
The Lowdown on LM
[LogicMonitor is] great for keeping an eye on infrastructure at a small scale (office-wide) or large scale (planet-wide).
Dec 18, 2020
LogicMonitor will become your Ops Team process improvement tool
We are a managed services IT staff and use LogicMonitor to support our clients and our own infrastructure. We sell monitoring as a service and Logic Monitor serves a critical role in that service.
Dec 14, 2020
LogicMonitor is Time Saving Magic!
We implemented LogicMonitor to gather more information regarding our servers and appliances with far less configuration compared to previous laborious and custom solutions.
Dec 13, 2020
Second time LogicMonitor customer
LogicMonitor gives us a single pane of glass to view all of our infrastructures; from legacy hardware to bleeding-edge cloud resources. LogicMonitor also provides excellent default thresholds and alerting behavior, giving us huge gains in time for resolution compared to our previous toolset.
Dec 11, 2020
LogicMonitor is how monitoring should be.
The ability to customize reports and dashboards is key as an MSP, because we can present custom tailored dashboards to our customers on request.
Dec 10, 2020
LogicMonitor the Network Monitoring Tool You've been Searching for!
The application is integrated with our ticketing system and allows us to quickly respond to alerts. It also allows for two way communication between our ticketing system and Logic Monitor.
Dec 10, 2020
LogicMonitor's database coverage is extensible beyond what is included out of the box!
Our JDBC templates and/ or scripted data collection capabilities:
Native JDBC Collection
Single Query Performance
Single Query Success
Single Query Parsing
Custom SQL Queries using queries as instance names
Scripted JDBC Collection (Groovy, PowerShell)
Perfmon (MS SQL)
The collector can be extended with custom JDBC drivers in order to provide connectivity to database solutions
Use a ConfigSource to "Poll Now" for a specific query
2,000+ turn-key integrations, including:
Accelerate IT operations with machine learning and AI
LogicMonitor's Early Warning System (AIOps) will detect the warning signs and symptoms that precede issues, such as patterns or anomalies in alerts or performance data, and warn users accordingly. These early warnings will trigger actions, such as integrations and custom scripts, to prevent issue occurrence. This Early Warning System will help enterprises avoid outages by warning users sooner, saving them time, money, and avoiding negative impact on their brands.
All your cloud are belong to us
Maximize your investment in AWS, Azure, and GCP with real-time visibility into the health and performance of your cloud deployment. Get started with lightweight, agentless monitoring and powerful AIOps features.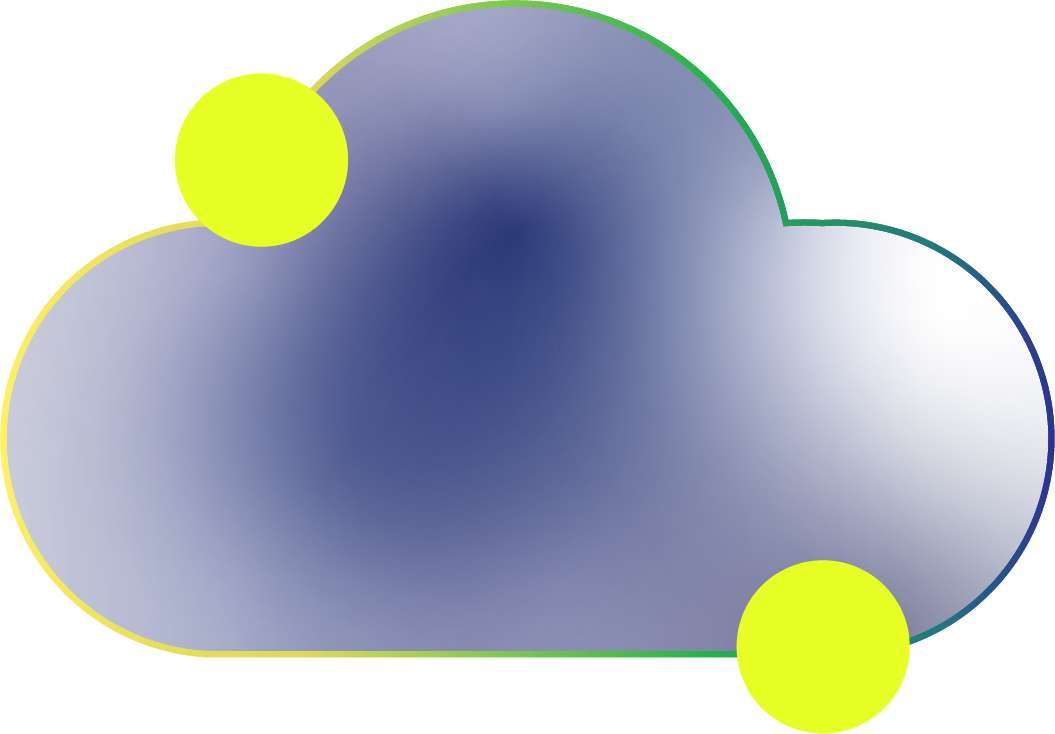 Extend your hybrid infrastructure
Gain full-stack observability across cloud, on-premises, and hybrid environments with cloud-based infrastructure monitoring. Cut down your MTTR and make informed decisions with AI-powered intelligence for IT Operations.
Database monitoring FAQs
What is Database Monitoring?

Database monitoring is the tracking of database performance and resources in order to create and maintain a high performance and highly available application infrastructure. To carry out monitoring, data from each of these categories is analyzed in order to minimize, or ideally prevent, database outages or slowdowns.

Why is database monitoring important?

With the data and metrics, teams are provided with all the information they need to identify and solve any databases issues that impact application performance and are then able to set up high-performing databases.

How do you manage database performance?

Managing database performance involves many factors, from indexes and queries to servers and storage. You must be sure you're monitoring the right metrics, following best practices, and optimizing key functions across your DBMS infrastructure.

What categories does database monitoring include?

-Query details (top CPU, slow running, and most frequent)
-Session details (current user connections and locks)
-Scheduled jobs
-Replication details
-Database performance (buffer, cache, connection, lock, and latch)