Infrastructure Monitoring
Comprehensive infrastructure monitoring with contextual visibility into your ever-expanding and dynamic IT landscape. Experience predictive insights and intelligent troubleshooting to drive efficiency, increase productivity, and reduce risk for maximum enterprise growth and transformation.
Out-of-the-box infrastructure monitoring for industry-leading solutions, including: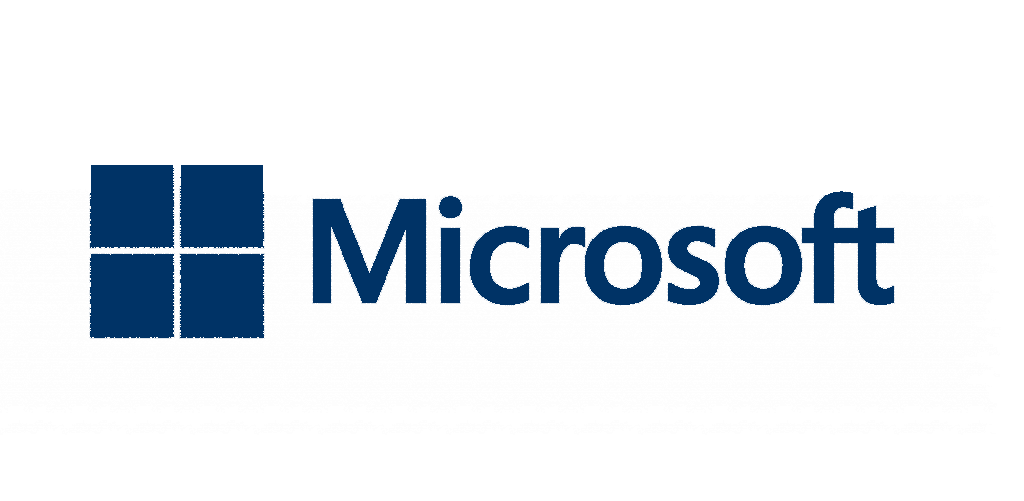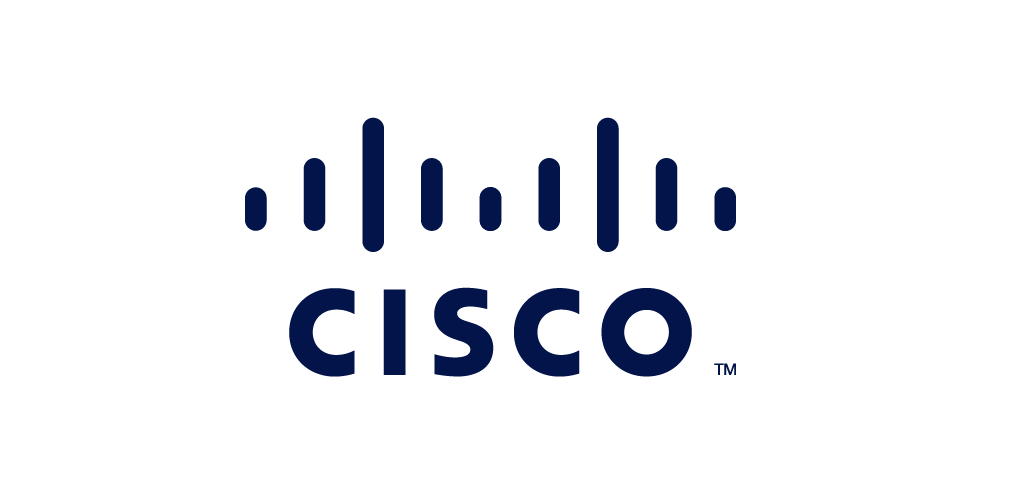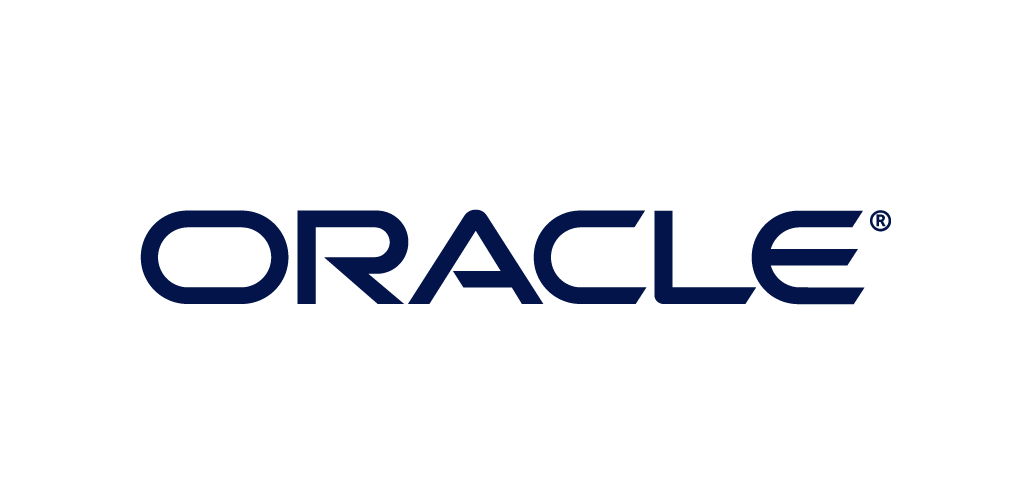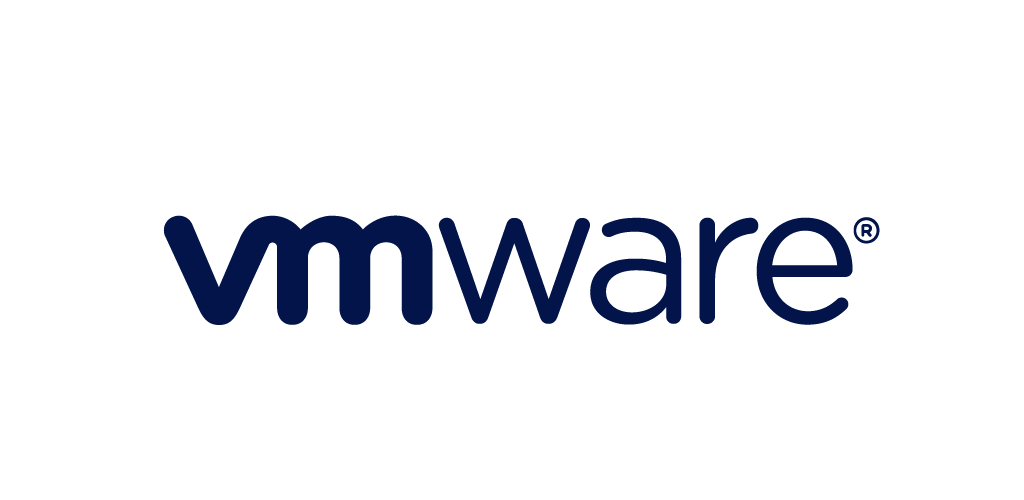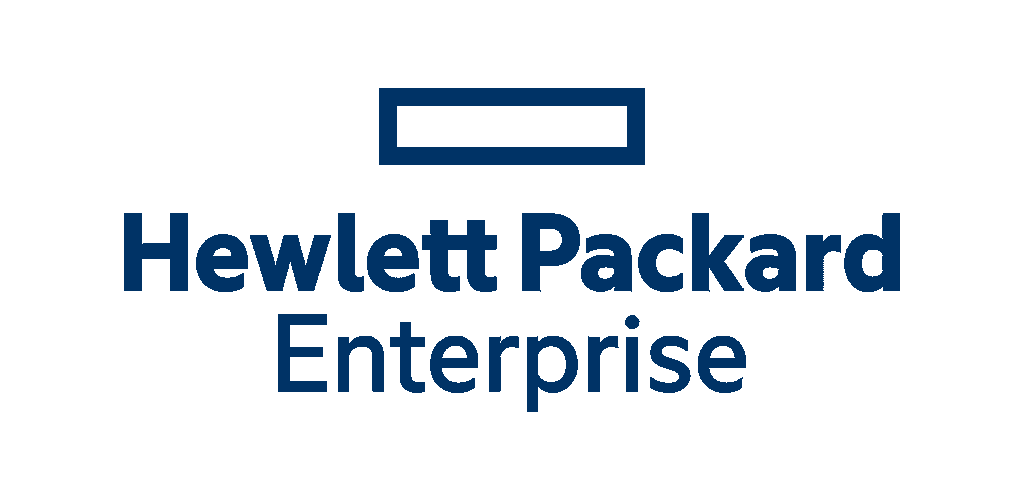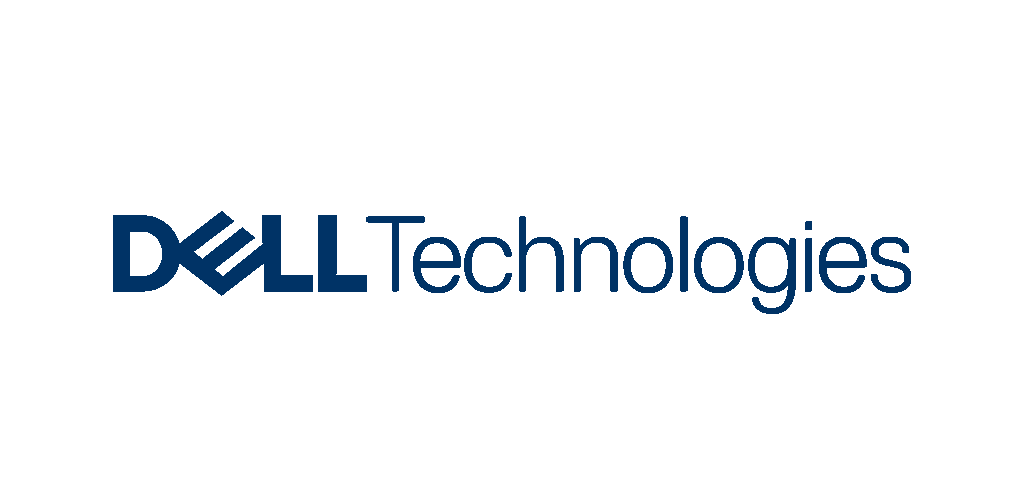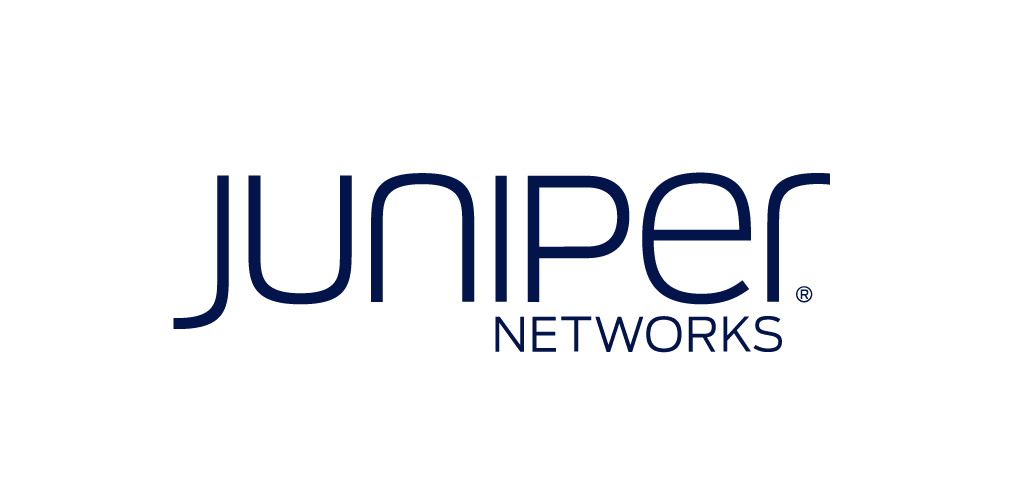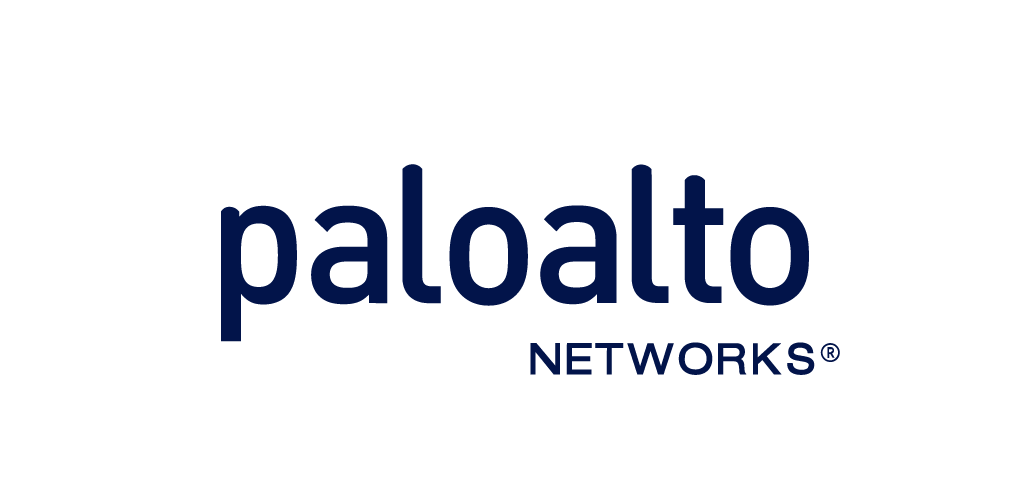 Predictive infrastructure insights to reduce downtime
Experience comprehensive visibility into infrastructure topology, availability, and performance, with correlation across dynamic IT infrastructure devices and resources. LogicMonitor is easier, faster, and lighter touch than alternatives, accelerating time to value. Automatically discover resources, collect data, and surface insightful alerts and dashboards/reports for proactive out-of-the-box monitoring across 2000+ hybrid technologies, and empower your engineers with built-in best practices, powerful product documentation, world-class tech support, and a customer community.
Consolidate monitoring tools with a single platform
Agentless collectors automatically discover new devices and configuration changes for monitoring, alerting, and graphing
Automatically correlate data to provide answers on how to model, avoid issues, and optimize your IT environment
Dynamic alert thresholds remove noise; workflows and escalation chains are tailored to your environment
Leverage prebuilt workflow and monitoring integrations and templates
Eliminate visibility gaps with topology mapping, anomaly detection, and more
Quickly resolve outages and surface the most critical alerts with intelligent troubleshooting
Intelligent alerting with dynamic thresholds identify anomalies and generate alerts to anticipate and immediately spot problems
Receive advanced insights with forecasting into resource utilization and conditions to detect warning signs affecting operational health
Simplify the process of receiving and updating infrastructure performance alerts with 2,000+ OOTB integrations for workflow and ticketing systems
Drive growth and transformation with scalable and extensible Infrastructure Monitoring
Pre-built dashboards offer complete insight into performance data that match each business need to provide enterprise extensibility
Visually represent updated relationships among devices to streamline troubleshooting with dynamic topology mapping
Role Based Access Control (RBAC) creates viewing permissions for dashboards, resources, or websites to minimize accidental or malicious configurations changes
Increase efficiency, drive proficiency
Lightning Fast Implementation across your complex, geographically-diverse infrastructure with the industry's most intelligent collection engine
Reduce mean time to resolution (MTTR) of incidents by avoiding blind spots and inefficiencies across your hybrid landscape
Meet and exceed SLA's, accelerating time-to-value
Decrease time maintaining the solution and operationalizing your infrastructure
World-class support with monitoring experts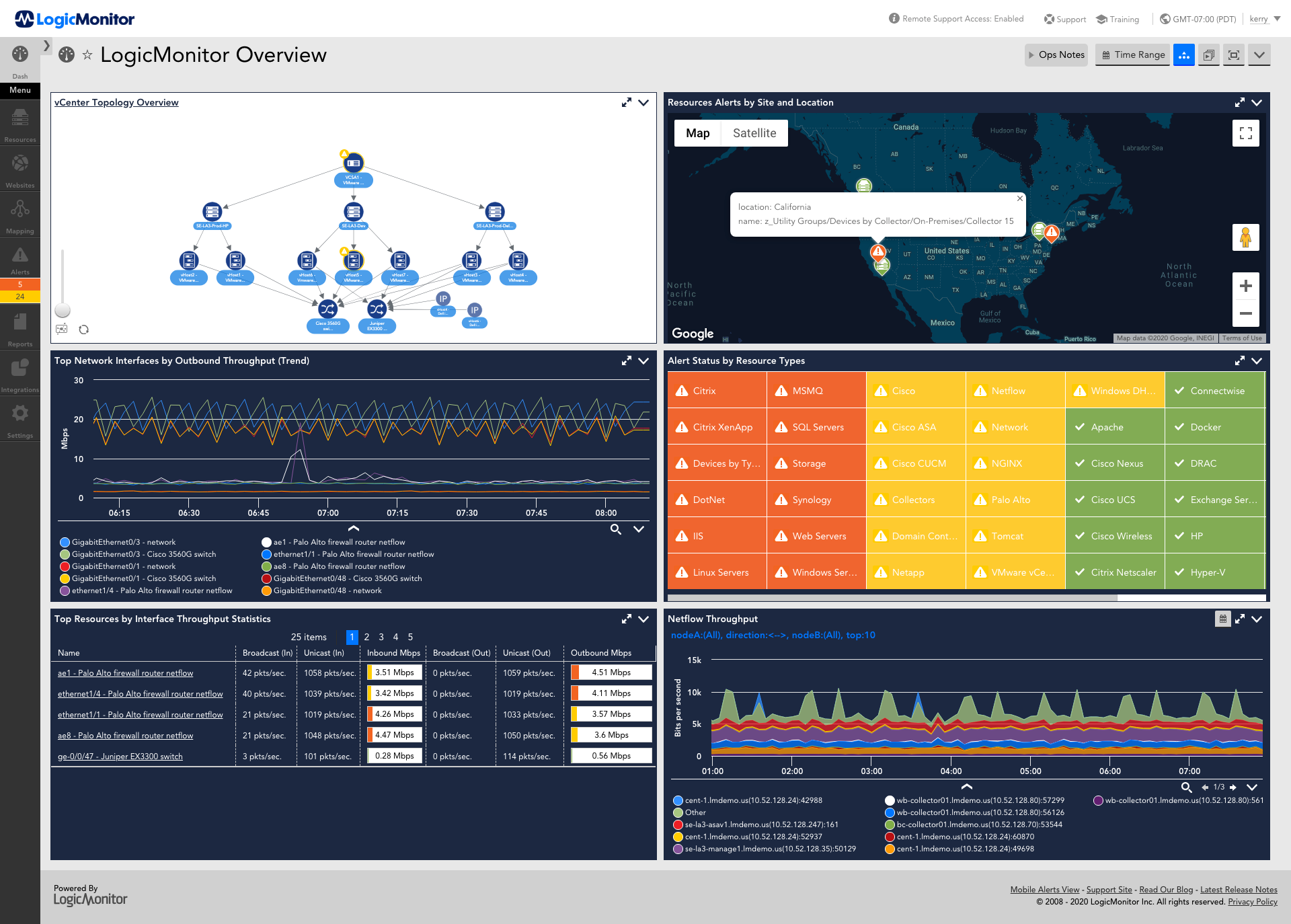 See LogicMonitor in action
Schneider Electric consolidates monitoring tools by 83% with LogicMonitor
Schneider Electric consolidated its monitoring tools by 83% after onboarding LogicMonitor's observability platform. Schneider Electric, one of the most sustainable companies on the planet, is always striving to make energy better. This is done with the help of unified observability.
Sensirion Goes from 12 incidents annually to near zero with LogicMonitor
Sensirion went from using eight monitoring tools to just one, dramatically freeing up resources, consolidating core functions, and simplifying operations. See how!
Louisiana State University provides 100% service uptime for staff and students
LSU gained unified observability by reducing downtime and improving operational efficiency with LogicMonitor after switching from open-source monitoring. See how!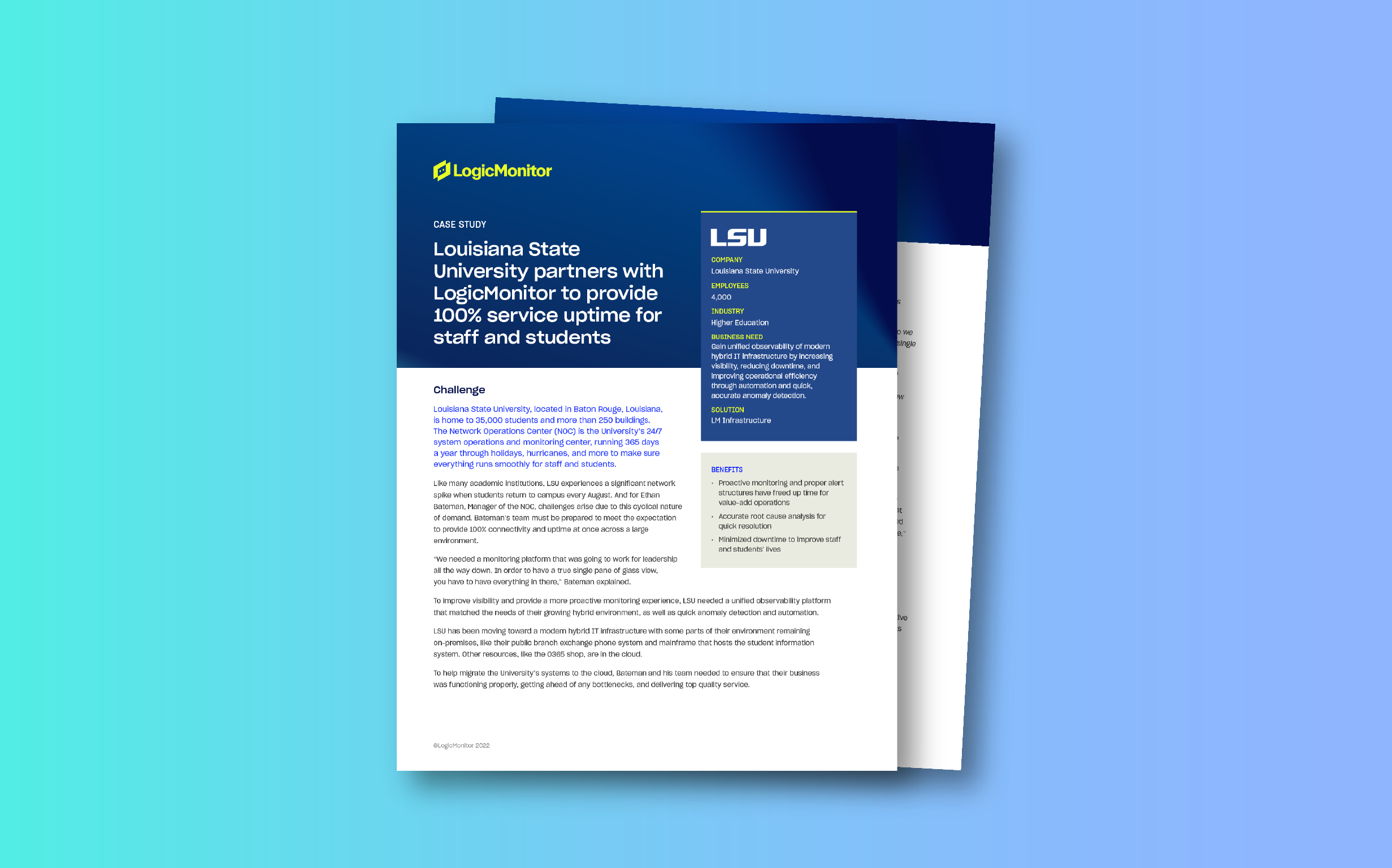 Our customers say it best
Simple Effective Event Log and Resource Monitoring/Alerting tool
LogicMonitor is used by our organization to actively monitor servers and cloud infrastructure for both events and resource utilization. Our main objective is to use the tool to detect and alert IT staff of anomalies or other potential downtime that could impact our customers and employees. LogicMonitor is currently deployed to key infrastructures such as VM hosts, domain controllers, critical servers, and Azure resources such as VMs, Frontdoor, Kubernetes, etc.
Nov 21, 2022
LogicMonitor has been a homerun!
More recently, we've been able to pull in data from other sources, O365, our phone system, Azure, etc… to build IT Operations dashboards that give us insights in one place rather than multiple different admin centers across all these products.
Jul 01, 2022
LogicMonitor: Highly Recommended
LogicMonitor works reliably and effectively for us with minimal levels of administrative overhead.
Jun 28, 2022
Infrastructure monitoring benefits
Make informed business decisions
Correlate IT data across infrastructure devices and resources
Individual devices are grouped together into instances for a comprehensive view into health and performance. Correlate key log events with corresponding infrastructure resources for immediate context for active troubleshooting.
Empower Ops teams with key insights from context-rich IT metrics and log data to manage and maintain hybrid infrastructure environments seamlessly.
Focus on impactful, performance-related activity without having to decipher between normal and abnormal device health.
Reduce length of downtime episodes
Gain predictive insights into infrastructure and network issues
LogicMonitor's infrastructure monitoring platform analyzes billions of metrics and data points from millions of IT devices and resources to proactively detect potential infrastructure deficiencies.
AI-powered anomaly detection paired with dynamic thresholds identifies anomalies that generate intelligent alerting with the appropriate severity.
Escalation chains ensure the right teams or third-party applications are notified, and out-of-the-box integrations with ticketing systems promote swift resolution, significantly reducing the cost of IT operations.
Future-proof your monitoring
with unmatched flexibility for your hybrid infrastructure
LogicMonitor's agentless and vendor-agnostic infrastructure monitoring works for hybrid infrastructures across enterprises of any size. An extensive library of easy to add or modify modules eliminates the burden of integration complications and allows for improved allocation of resources and time-consuming monitoring activities.
Auto-discover new infrastructure and detect environment changes with preset templates to capture data for dashboards within a single solution. Elevate Ops teams away from operational challenges to focus their efforts on strategic innovations.
Get more out of LogicMonitor
Analyst Report
Gartner® Market Guide for Infrastructure Monitoring Tools
Interested in the current state of infrastructure monitoring? Download the Gartner Market Guide for Infrastructure Monitoring Tools.
Trusted by over 2000 companies




Infrastructure monitoring frequently asked questions
What is infrastructure monitoring?

Infrastructure monitoring is the real-time collection and analysis of the devices within an IT infrastructure. An IT infrastructure can contain on-premises devices, such as servers and network tools, cloud solutions, such as public and private cloud, as well as the entire IT tech stack needed for a company.

What is infrastructure management?

Infrastructure management is the ability to perform tasks within an IT infrastructure, based on it's analyzed health.

Infrastructure monitoring vs infrastructure management

Infrastructure monitoring differs from infrastructure management in that it includes both the passive monitoring, as well as the traditional management within an IT infrastructure.

What does ITIM mean?

ITIM stands for IT infrastructure monitoring.

Is LogicMonitor agent-based or agentless?

LogicMonitor uses an agentless collector to gather data for connected devices. No physical equipment necessary!

How is infrastructure data collected?

Infrastructure data is gathered via Collectors, which are small nodes used to grab the definied metrics within a device.
More infrastructure monitoring resources