PagerDuty
PagerDuty's alerting platform allows users to centrally manage incidents with alerting, on-call scheduling, escalation policies, and incident tracking intended to increase the reliability and performance of your systems.
Your LogicMonitor account comes pre-configured to integrate with your PagerDuty account. The integration enables LogicMonitor to open, update and close PagerDuty incidents based on LogicMonitor alerts. By sending alerts from LogicMonitor into PagerDuty, you can take advantage of PagerDuty's alerting platform features to increase uptime of your apps, servers, websites, and databases.
Faster MTTR
Integrating LogicMonitor and PagerDuty enables users to achieve faster incident detection and resolution by automatically triggering PagerDuty alerts when an issue is detected in LogicMonitor.
Increase ROI
Streamlining incident response workflows and reducing the time and effort required to resolve issues means teams can achieve a better ROI for their monitoring AND incident response tools.
Scale at ease
Both LogicMonitor and PagerDuty are highly scalable, allowing teams to manage incidents and alerts fluidly across complex environments.
Improve collaboration
PagerDuty alerts can be easily routed to the appropriate team members, so everyone can work better together.
Customizable alerting
Teams can configure alerts based on specific criteria, including:
Severity level
Location
Service type
By customizing alerts, teams can ensure that they are only notified of critical issues that require immediate attention, while also reducing the number of false positives that can lead to alert fatigue. Getting alerts to the right people at the right time reduces the risk of downtime or service disruptions.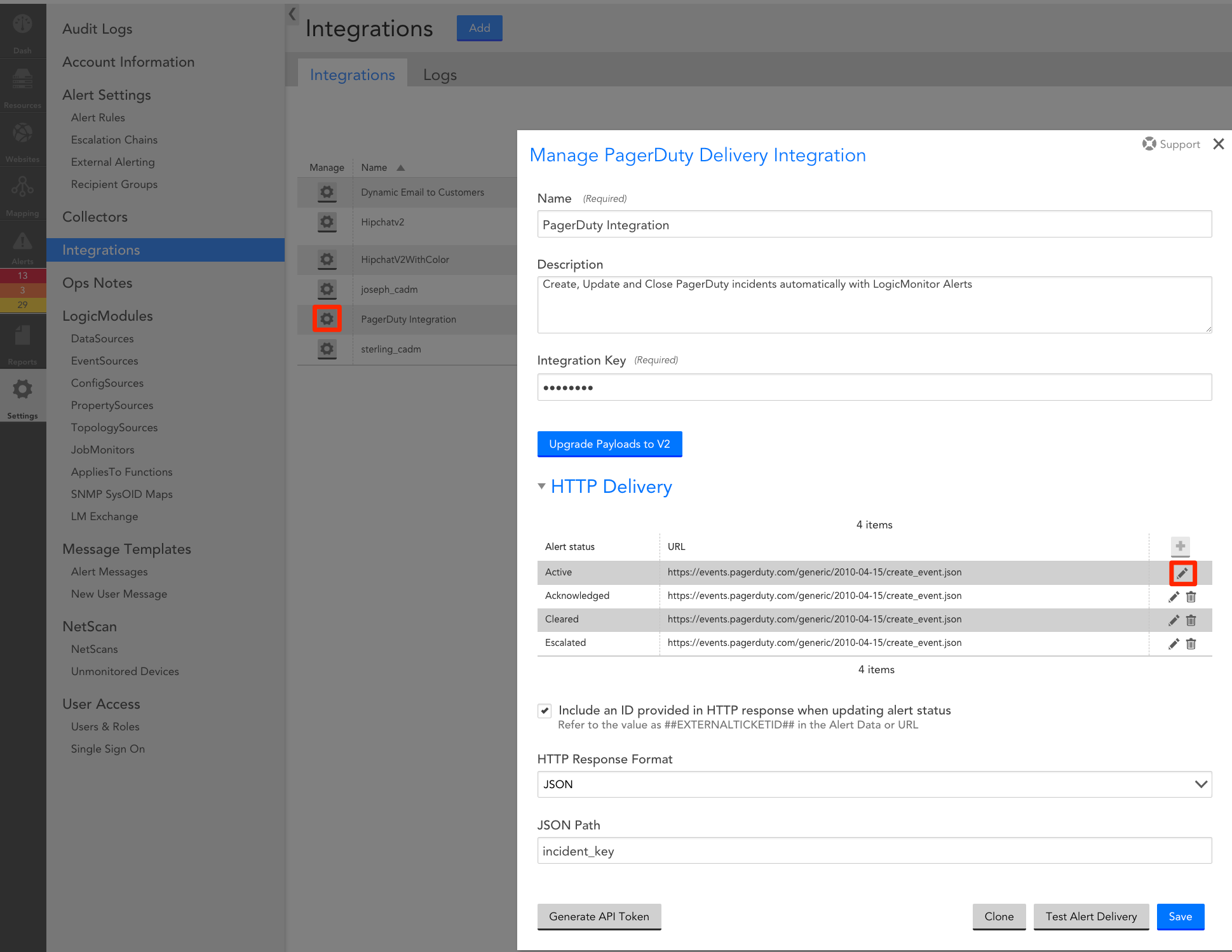 Improve root cause analysis
By consolidating all alerts and incidents together, teams can quickly identify patterns and trends, and gain deeper insights into the root causes of issues. Root cause analysis provides enhanced visibility deep into your tech stack, which then enables teams to proactively address potential problems before they turn into major incidents.