Digital Transformation
Digital transformation is an essential step for businesses of any size, helping you create a competitive advantage and deliver continuous value and improvements to your customers. While digital transformation may look different for each company, the outcomes are the same: to become more agile, enhance the customer experience, and increase revenue streams.
What is Digital Transformation?
Digital transformation is not as simple as moving your tech stack to the cloud. Instead, it's a journey to drive fundamental changes in how a company operates and delivers value to its customers. By leveraging new technology, processes, and business models, your organization can provide bleeding-edge solutions and innovate faster. Whether that means leveraging AI-assisted monitoring for infrastructure environments to give you an edge or migrating some (but not all) legacy technologies to the cloud, digital transformation is as unique as your organization.
Trusted by:
Transforming your business
Digital transformation presents unique opportunities for organizations to innovate and grow, but it also forces businesses to reimagine aspects core to how it currently operates. Organizations with legacy systems and manual processes can be slow to innovate, and new technologies are challenging to adopt. We've outlined the core challenges we've seen our customers face on their road to digital transformation.
Reduce complexity, improve connectivity
Challenge: Implementing complex software and technology can be intimidating and disruptive for current processes and workflows.
Solution: The LogicMonitor platform connects all of your data from any source in minutes through agentless collectors. End-to-end visibility, rapid investigation, and limitless data-driven possibilities, all with the click of a button.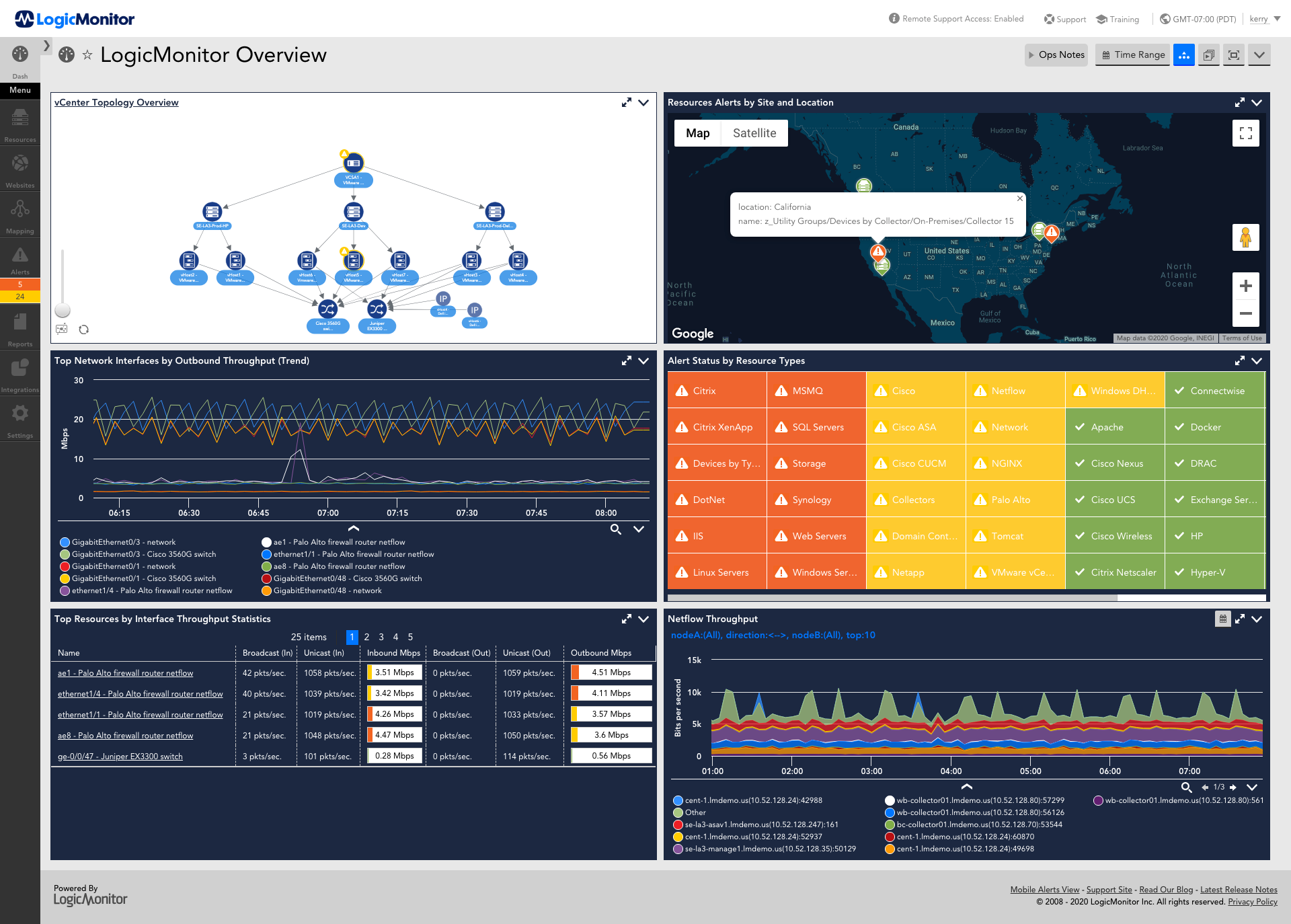 Save money with predictive intelligence
Challenge: Budget constraints can push back deadlines and prevent getting the tools you need for a successful transformation.
Solution: LogicMonitor's AI-assisted monitoring for IT Operations, AIOps gives you the edge you need to prevent downtime and consistently hit your SLAs. Between early warnings for potential outages and cost optimization thresholds, managing budgets is a breeze.
Always know what your next step should be
Challenge: Evolving customer needs create a moving target for finding the right digital transformation priorities
Solution: Digital transformation is different for everyone. While your goals can be constantly evolving, LogicMonitor's platform provides you with a comprehensive view and data you need to make decisions and set priorities. No matter what tomorrow brings, LogicMonitor will be ready to help along the way.
Support for next-gen technologies
Challenge: Digital Transformation means you'll be a "hybrid" organization between cloud and on-premises, and modern and traditional applications.
Solution: Go beyond basic metrics and tie all your supporting systems into one view for true hybrid observability. Universally predict and optimize costs, enhance application performance, and ensure you are getting the metrics you need to make decisions about the health of your multi-cloud or hybrid stack.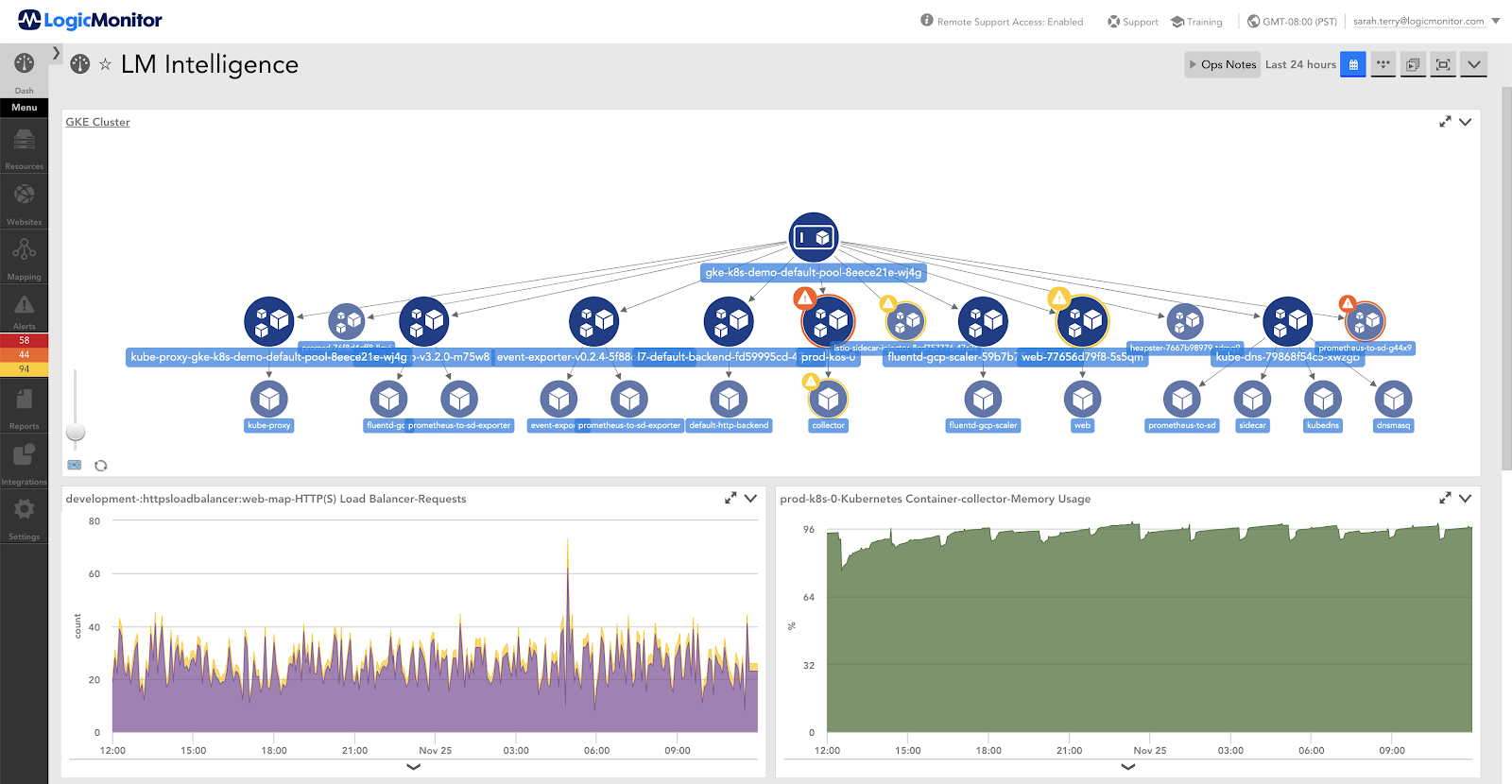 The benefits of Digital Transformation
See how LogicMonitor helps you transform what's next and stay ahead of technology trends
Increase innovation by automating manual tasks
Implementing new technology shouldn't be so complex. That's why LogicMonitor automates onboarding, discovery, and scale for your unique environment. In addition, our library of over 2000 pre-built technology sources ensures that you don't have to spend time writing data sources and can spend more time modernizing.
Improve productivity and reduce sprawl
The LogicMonitor platform connects all of your data from any source, powering end-to-end visibility across metrics (on-prem and cloud), logs, and applications within a single platform. Ease budget constraints and reduce tool sprawl with a platform built for digital transformation.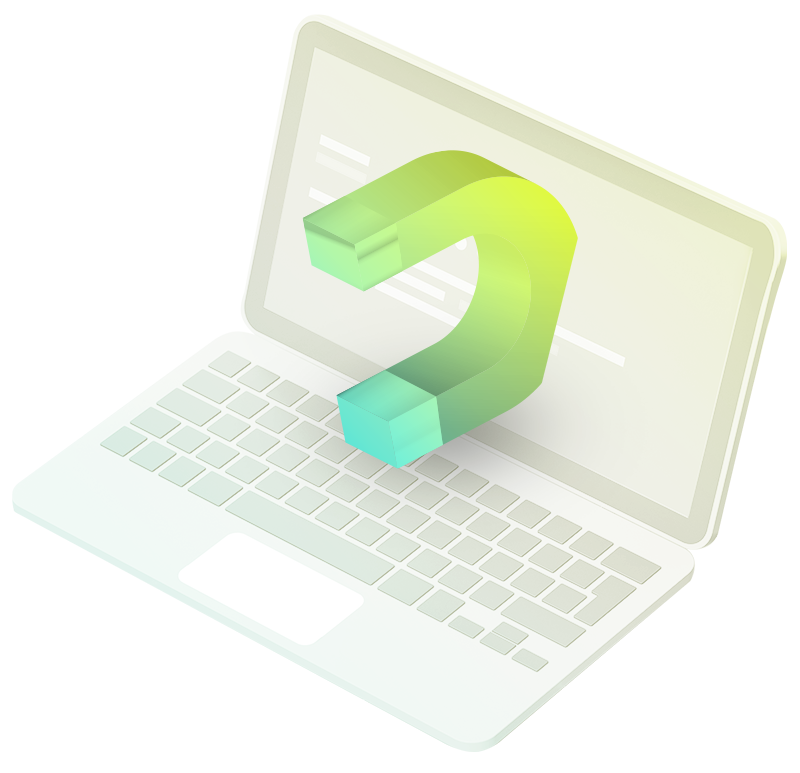 Optimize the customer experience
With advanced forecasting, root cause analysis, and dynamic thresholds, LogicMonitor ensures that you can proactively prevent downtime and deliver exceptional application experiences to your customers without fail. No matter your customer expectations, LogicMonitor provides the scale and speed to innovate without fear.
Support digital transformation with a true partnership
Unlike most vendors, LogicMonitor doesn't just provide a tool or a platform – we offer a partnership tailored to your unique goals. With dedicated customer success managers and 24×7 live support, we dedicate our time to helping you through your digital transformation journey.
See how we stack up
Simple Effective Event Log and Resource Monitoring/Alerting tool
LogicMonitor is used by our organization to actively monitor servers and cloud infrastructure for both events and resource utilization. Our main objective is to use the tool to detect and alert IT staff of anomalies or other potential downtime that could impact our customers and employees. LogicMonitor is currently deployed to key infrastructures such as VM hosts, domain controllers, critical servers, and Azure resources such as VMs, Frontdoor, Kubernetes, etc.
Nov 21, 2022
LogicMonitor has been a homerun!
LogicMonitor is great for organizations needing to get better visibility into their IT Operations and those needing to reduce workloads so that their IT teams can focus on more strategic projects.
Jul 01, 2022
LogicMonitor: Highly Recommended
LogicMonitor replaced the others because it provides better value for us: it is more effective, reliable and efficient at delivering functionality.
Jun 28, 2022
Using LogicMonitor as a Non-MSP
LogicMonitor's licensing is per device instead of SolarWinds per interface. This means a switch only needs one license compared to SolarWinds licensing per port on the switch. SolarWind's GUI is old and not very intuitive to new users. Setting up users in LogicMonitor is super easy and the use of roles makes managing permissions simple.
May 17, 2021
LogicMonitor is one of the best monitoring tool I have ever deployed.
LogicMonitor support is very good. Their response time is fast and we didn't have any issues.
Sep 10, 2020
The Lowdown on LM
[LogicMonitor is] great for keeping an eye on infrastructure at a small scale (office-wide) or large scale (planet-wide).
Dec 18, 2020
LogicMonitor will become your Ops Team process improvement tool
We are a managed services IT staff and use LogicMonitor to support our clients and our own infrastructure. We sell monitoring as a service and Logic Monitor serves a critical role in that service.
Dec 14, 2020
LogicMonitor is Time Saving Magic!
Hands down the best support we have received from any vendor. Same top tier experience at any time of the day whether it is a simple question or a complex issue. They listen to feedback and do their best to implement feedback on problems that are discovered. Support is always providing references and material to learn more about what you are asking in a non-condescending manner which is appreciative.
Dec 13, 2020
Second time LogicMonitor customer
LogicMonitor's onboarding process is smooth. Typically you would have an engagement with professional services to walk through the tool and have assistance onboarding select devices. The support portal has excellent documentation on adding third party environments like AWS and Azure into the platform. Additionally, the ability to setup NetScans to automatically enroll devices is welcome.
Dec 11, 2020
LogicMonitor is how monitoring should be.
There are few scenarios where LogicMonitor is not the right choice as a monitoring platform; in fact I cannot think of any where LogicMonitor was the issue.
Dec 10, 2020