Release Notes
With LogicMonitor, you always have access to new features as soon as they're released. Subscribe to our release notes to stay updated on the latest features from LogicMonitor.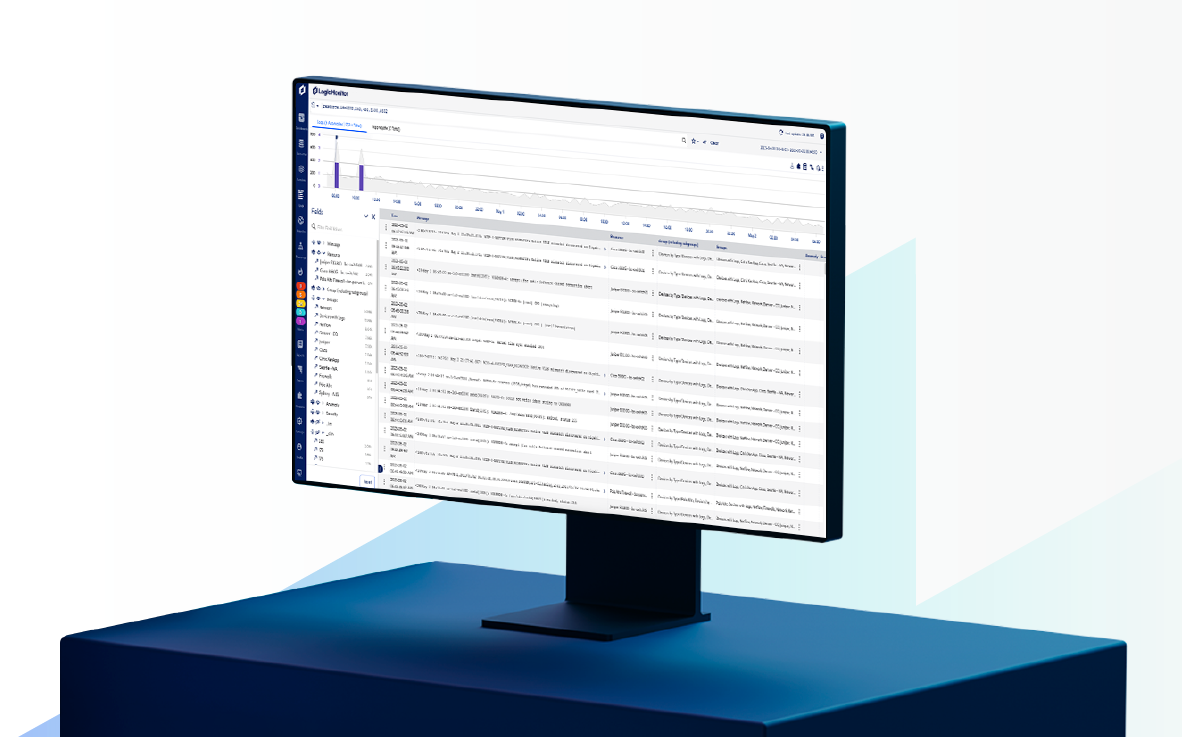 Simplify & Scale: LogicMonitor's Latest Innovations
LogicMonitor's latest product innovations deliver on our commitment to creating a unified experience, supported by a strong foundation in layered intelligence and hybrid observability.
Modernizing Monitoring: LogicMonitor's Latest Innovations
Dive into LogicMonitor's latest advancements, introducing cutting-edge features for smarter monitoring. Discover Dexda's alert optimization, Datapoint Analysis, Logs Query Tracking, and more.
Platform
| | | |
| --- | --- | --- |
| Nov 16, 2023 | — | v.196 Release |
| Oct 26, 2023 | — | v.195 Release |
| Oct 12, 2023 | — | v.194 Release |
| Sep 28, 2023 | — | v.193 Release |
| Aug 28, 2023 | — | v.192 Release |
| Aug 7, 2023 | — | v.191 Release |
| Jul 13, 2023 | — | v.190 Release |
| Jun 29, 2023 | — | v.189 Release |
| Jun 8, 2023 | — | v.188 Release |
| May 17, 2023 | — | v.187 Release |
| Apr 20, 2023 | — | v.186 Release |
| Apr 6, 2023 | — | v.185 Release |
| Mar 21, 2023 | — | v.184 Release |
| Mar 3, 2023 | — | v.183 Release |
| Feb 13, 2023 | — | v.182 Release |
| Jan 19, 2023 | — | v.181 Release |
| Dec 19, 2022 | — | v.180 Release |
| Dec 2, 2022 | — | v.179 Release |
| Nov 4, 2022 | — | v.178 Release |
| Oct 12, 2022 | — | v.177 Release |
| Sep 22, 2022 | — | v.176 Release |
| Aug 30, 2022 | — | v.175 Release |
| Aug 10, 2022 | — | v.174 Release |
| Jul 18, 2022 | — | v.173 Release |
| Jun 28, 2022 | — | v.172 Release |
| Jun 7, 2022 | — | v.171 Release |
| May 17, 2022 | — | v.170 Release |
| Apr 25, 2022 | — | v.169 Release |
| Apr 7, 2022 | — | v.168 Release |
| Mar 15, 2022 | — | v.167 Release |
Collector
| | | |
| --- | --- | --- |
| Nov 1, 2023 | — | EA Collector 34.500 |
| Oct 16, 2023 | — | GD Collector 34.004 |
| Oct 6, 2023 | — | MGD Collector 33.007 |
| Oct 5, 2023 | — | EA Collector 34.400 |
| Sep 18, 2023 | — | GD Collector 34.003 |
| Sep 4, 2023 | — | GD Collector 33.007 |
| Aug 7, 2023 | — | EA Collector 34.300 |
| Jul 3, 2023 | — | GD Collector 33.006 |
| Jun 29, 2023 | — | GD Collector 34.002 |
| Jun 29, 2023 | — | EA Collector 34.200 |
| Jun 6, 2023 | — | GD Collector 34.001 |
| Jun 6, 2023 | — | GD Collector 33.005 |
| Jun 1, 2023 | — | EA Collector 34.100 |
| May 23, 2023 | — | EA Collector 33.401 |
| May 17, 2023 | — | GD Collector 34.000 |
| May 2, 2023 | — | GD Collector 33.004 |
| Apr 12, 2023 | — | GD Collector 33.003 |
| Apr 6, 2023 | — | EA Collector 33.400 |
| Mar 6, 2023 | — | EA Collector 33.301 |
| Feb 21, 2023 | — | EA Collector 33.300 |
| Feb 19, 2023 | — | GD Collector 33.002 |
| Jan 16, 2023 | — | EA Collector 33.200 |
| Nov 24, 2022 | — | EA Collector 33.101 |
| Nov 23, 2022 | — | GD Collector 33.001 |
| Nov 15, 2022 | — | EA Collector 33.100 |
| Nov 10, 2022 | — | GD Collector 33.000 |
| Nov 1, 2022 | — | GD Collector 32.004 |
| Sep 22, 2022 | — | EA Collector 32.400 |
| Sep 20, 2022 | — | GD Collector 32.003 |
| Aug 30, 2022 | — | MGD Collector 31.004 |
Container Monitoring
| | | |
| --- | --- | --- |
| Nov 22, 2023 | — | Container Monitoring 6.0.0 |
| Oct 11, 2023 | — | Container Monitoring 5.1.0 |
| Sep 18, 2023 | — | Container Monitoring 5.0.0 |
| Aug 28, 2023 | — | Container Monitoring 4.4.0 |
| Aug 24, 2023 | — | Container Monitoring 4.3.0 |
| Aug 10, 2023 | — | Container Monitoring 4.2.0 |
| Jul 13, 2023 | — | Container Monitoring 4.1.0 |
| Jun 1, 2023 | — | Container Monitoring 4.0.0 |
| May 16, 2023 | — | Container Monitoring 3.5.0 |
| May 2, 2023 | — | Container Monitoring 3.4.0 |
| Apr 13, 2023 | — | Container Monitoring 3.3.0 |
| Mar 15, 2023 | — | Container Monitoring 3.2.0 |
| Mar 10, 2023 | — | Container Monitoring 3.1.0 |
| Jan 19, 2023 | — | Container Monitoring 3.0.0 |
Subscribe to LogicMonitor Platform Release Notes
For more information regarding archived release notes, please contact [email protected]