AIOps Early Warning System Demo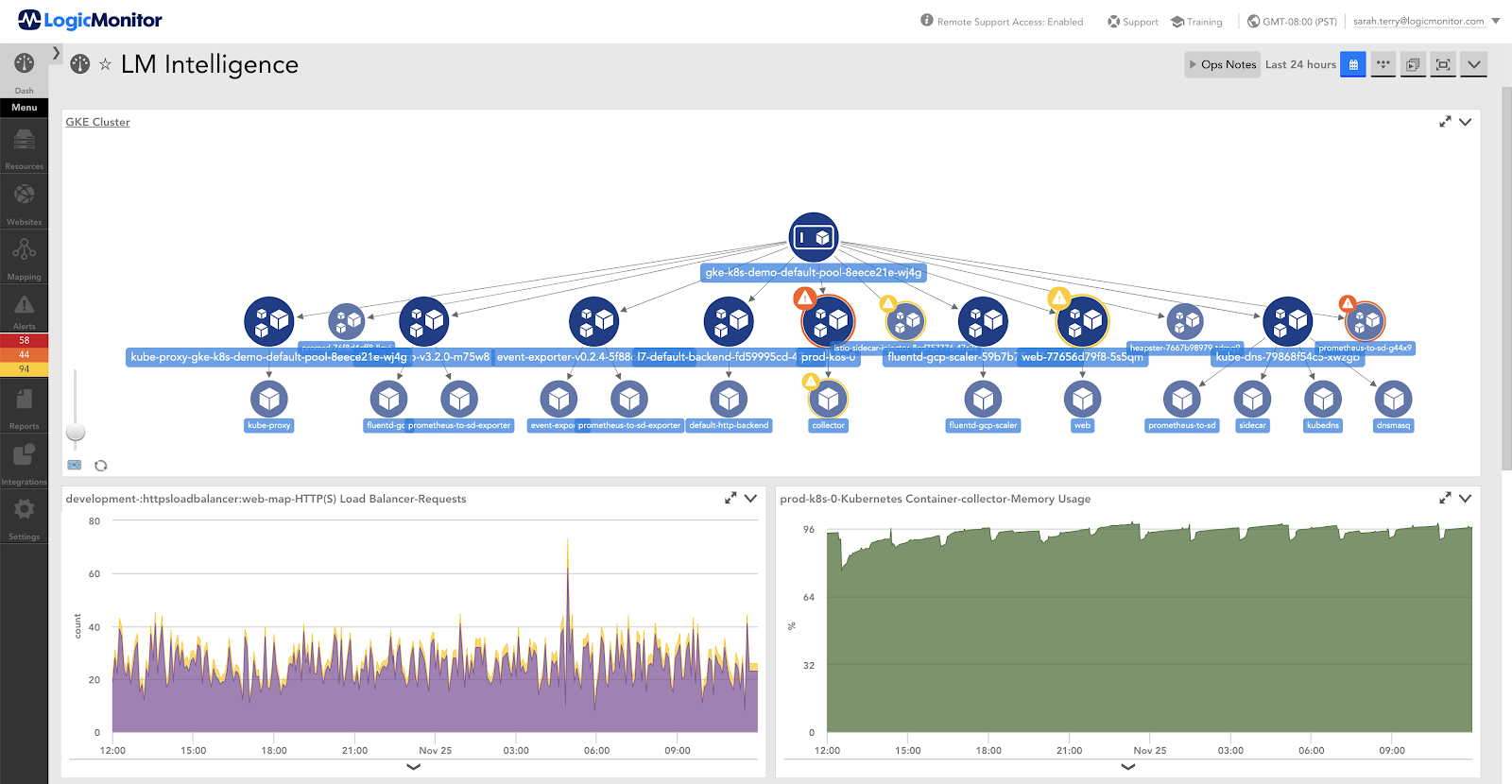 See our AIOps Early Warning System in action
Today's modern IT infrastructures are complex. This complexity means failure can occur at any point – from SaaS applications that are critical to employee productivity to the code to the public cloud and everything in between. LogicMonitor's AIOps Early Warning System helps prevent those failures by surfacing issues before they impact the business.
We'll cover how to:
Automate alert tuning with Dynamic Thresholds
Track future trends and seasonality with Forecasting
Determine the root of an issue quickly with Root Cause Analysis
Identify deviations from the norm with Anomaly Detection
Intelligently identify issues and warn users accordingly
Root cause analysis identifies the root cause for triggered alerts and notifies users of the originating issue, while preventing notifications for dependent resources in alert.
Trigger actions to prevent issue occurrence
Early warnings will trigger integrations and custom scripts to resolve issues quickly.
Improve MTTR and decrease downtime
With dependent alerts suppressed, teams can identify root cause issues faster and with more confidence.